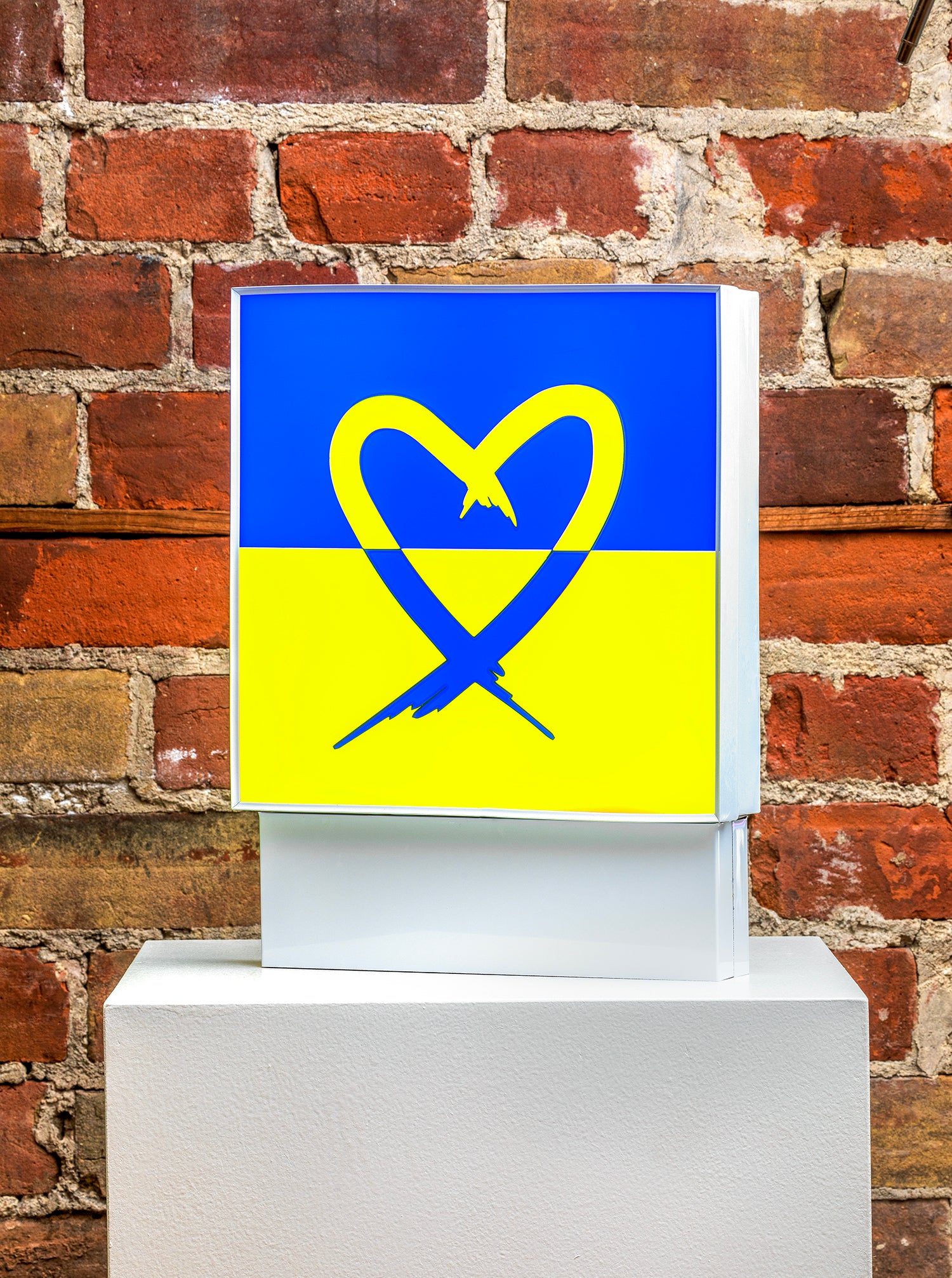 Light Your Heart for Ukraine
Display The Freedom Light Box in the window of your home or office to make a statement that you stand in solidarity with Ukraine in their fight for freedom.
Get Yours Now
The Freedom Heart Initiative
Together, we can make a difference
The Freedom Heart Initiative was launched by The Danyliw Foundation, which is a charitable organization. It was created in 2002, as a memorial tribute to Wolodymyr George Danyliw, a pillar of the Ukrainian community, who devoted his energies to improving political, economic, social, cultural, and legal issues facing the Ukrainian diaspora. His son, Andrew Danyliw, continues this mandate with the Freedom Heart Ukraine Initiative.
Its mission is to bring awareness to the struggle of the Ukrainian people to preserve their unique identity in these difficult times.
Firstly, funds raised will be donated to charities, whose aim is to help Ukrainian refugees and immigrants rebuild their lives in Canada. 
Secondly, we want to support Ukrainian artists and scholars to preserve and promote Ukrainian culture both in Canada and in Ukraine.
To support our campaign of awareness you can purchase The Freedom Heart Lightbox™ and place it in the window of your home or business. Brightly displaying the Ukrainian blue and yellow serves as a reminder that the people of Ukraine continue to defend their sovereignty and values that we all hold dear to our hearts.
If you decide to make a donation you will receive a tax receipt from The Danyliw Foundation.
Join us in supporting Ukrainians in their struggle for peace!
Let customers speak for us
warm beacon
such a warm beacon of my native Ukraine! I am proud of my country and want people to remember that Ukraine is now fighting for the freedom of the whole world.
Support Our Efforts by Directly Donating to the Freedom Heart Initiative